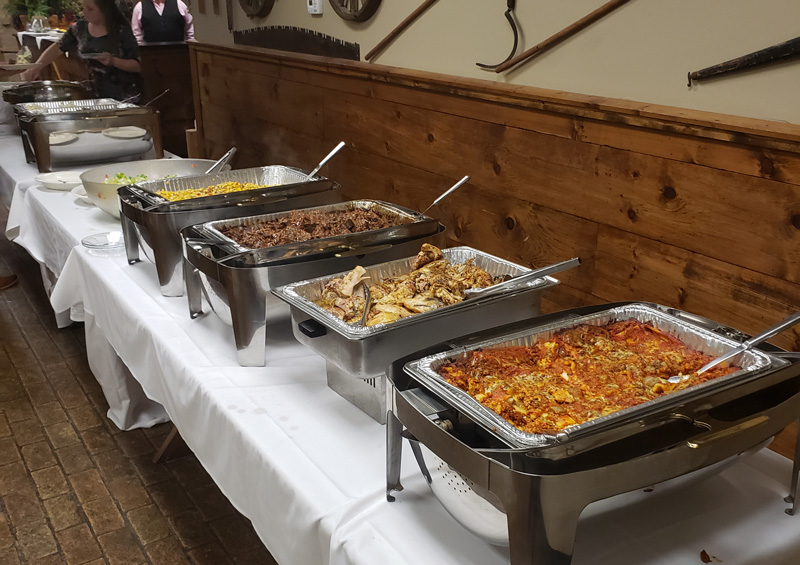 Catering by Scott is a professional catering company committed to providing a complete catering solution customized especially for your event. You can relax and enjoy your event knowing you have the experienced and dedicated staff of Catering by Scott handling all of your catering needs. Located in Monroe Michigan, we are just around the corner for any event you may need our services for.
Our vast catering menu is sure to appeal to any and all styles of events from the upscale wedding to the informal luncheon. We use the finest and freshest ingredients in each and every one of our menu selections so you know the food for your event is sure to please all that attend.
Super Sub Meal and Wraps
Entree Salad Plates
Hot or Cold Hor d'oeuvres
Dog Leg Special
Continental Breakfast
Day Starters
Afternoon Setups
Cold Luncheon
Hot Entrees
Box Lunches
Backyard BBQ's
Hog Roast
Formal Dinners
Breakfast Buffet
Lunch Buffet
Dessert Spreads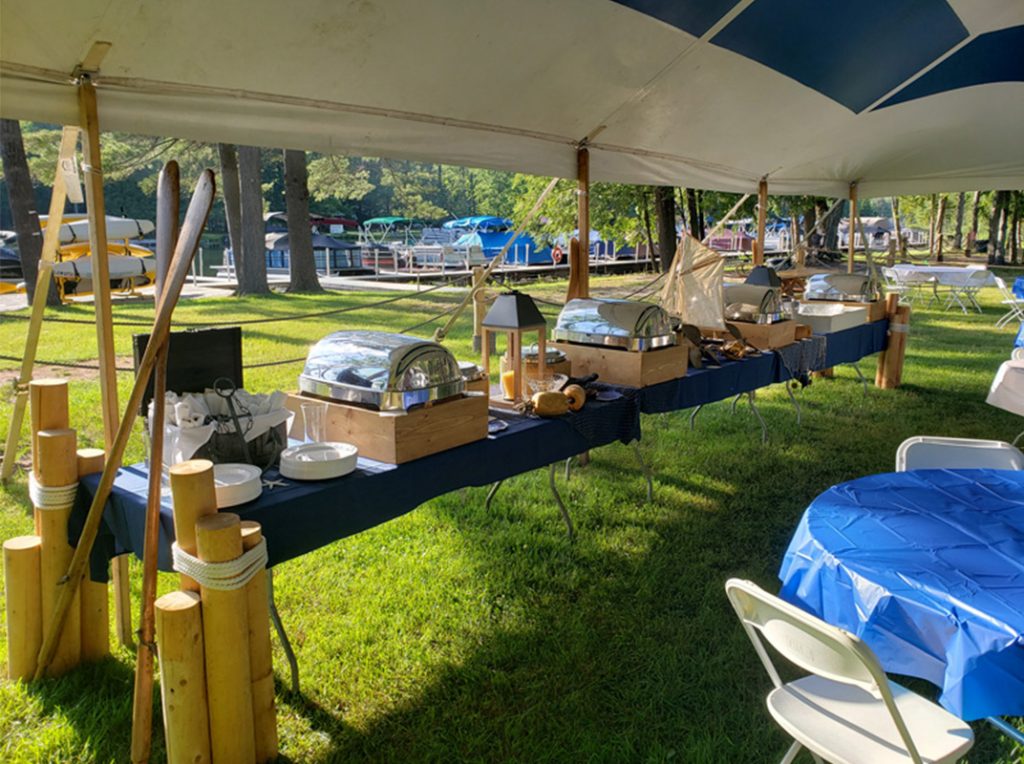 Types of Services Offered from Catering by Scott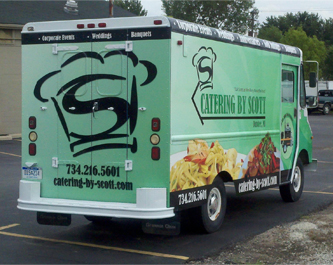 Full Service
From the food and equipment to the plates and the napkins, we bring the entire experience to you. We handle not only the food but the setup and clean up too!
Drop-Off Service
Food can be prepared and dropped off ready to serve directly to your event exactly when you are ready for it.
Contact Us
388 East Monroe St. | Dundee, MI 48131
(734) 216-5601